We are a full-service handyman company providing quality service to residential and commercial clients on Long Island. From remodeling to handyman services, from renovations in a historical property to a new screen door, our licensed contractors and expert technicians are dedicated to working with you to implement a solution that meets your needs.
Providing good service means taking the time to listen. We will work with you every step of the way to make sure you receive the services you need.
We hope you'll find the information you need on this site about our company and the products and services we provide.

We are fully licensed and insured (License No. 40890-H).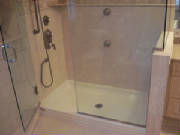 (Click to enlarge.)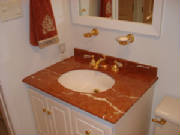 (Click to enlarge.)
Our Services Include:

Roofing & Siding

Preventive Maintenance & Repairs
Drywall & Spackle

Power Washing

Bathroom & Kitchen Remodeling

Emergency Services
Senior Services
Gutter Cleaning & New Installations
Doors & Windows
Trim Installation
Plumbing & Electrical Services

All Types Of Tile Work
Floor Refinishing
Painting & Caulking

And Much Much More

We provide FREE ESTIMATES...give us a call 631-969-7966
By joining our mailing list, you will be the first to know about:
Breaking news about our business
Helpful tips
Exclusive special offers
To join, type your email address below and then click the Go button.
We are proud members of the following organization:
The Coastal Nitpickers Club